Ona This Month April 2017 Newsletter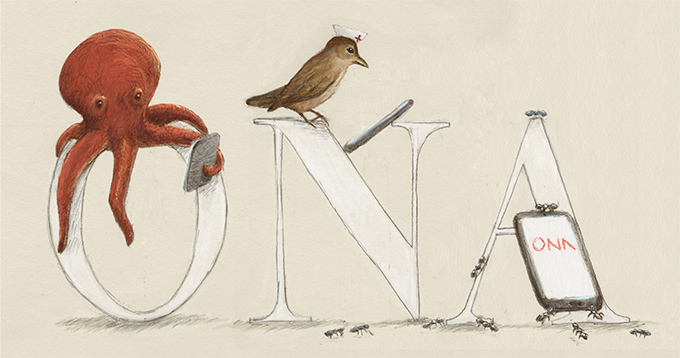 What's new?
Tableau connector for data visualization
We are excited to announce the Tableau App for Ona. Tableau is a data visualization tool that can create visually appealing reports, charts, graphs, and dashboards using your data from Ona. Here is an example: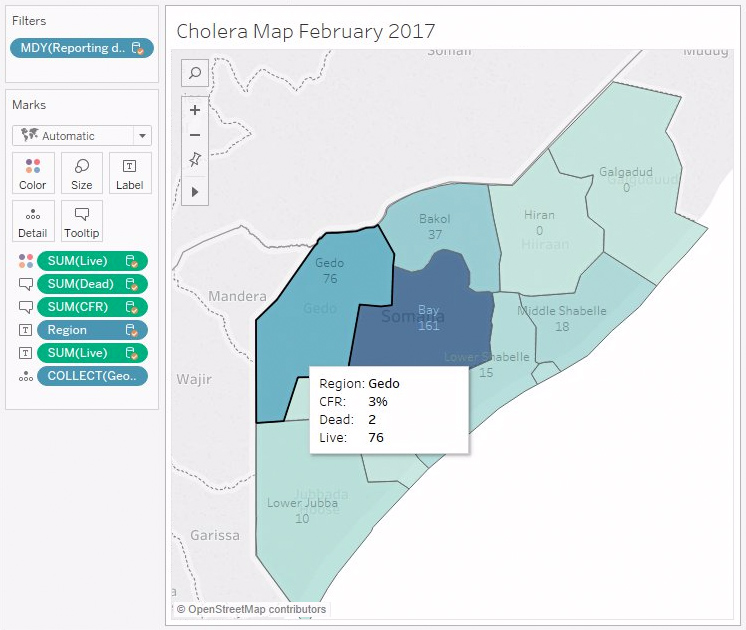 Ona charts now support three variables. You can view three fields on a chart by grouping an integer field by two categorical fields. For example, you can chart age (integer) by district (category) by gender (category). We also added a toggle to show or hide null values on charts. Clicking on the null toggle button on individual charts lets you either include or exclude null values in the visualization.
For detailed information on the latest updates and bug fixes, please visit our Release Notes.
Newsworthy
On the blog, we walk through a way to increase data security on your projects. Learn how to make your form data private, unreadable, and tamper-proof. This post is specifically for users or projects that put emphasis on high levels of security.
We caught up with an Ona Impact Grantee to see how they mapped 3,725 health posts in Jakarta. Our interview is with Renold Lim, a volunteer at an Indonesian grassroots organization called Pemberdayaan Kesejahteraan Keluarga. They are improving health services to the urban poor by sharing data about the realities of street-level health services.
Learn how ona.io uses HTTPS redirection and HSTS to tell your browser to always use a secure connection when communicating with our servers.
And finally, the nightingale in this month's newsletter artwork is wearing a nurse's cap. This is an homage to Florence Nightingale, who both founded modern nursing and invented beautifully efficient data visualizations.