New Job Opportunities at Ona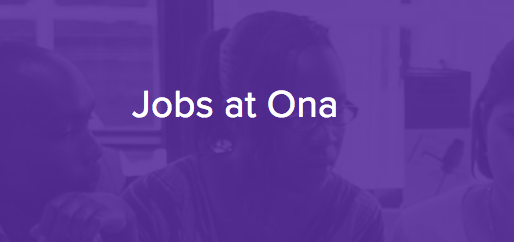 We are looking to add three important new members to our team. We are actively looking to fill these positions in early January. So if one of these positions looks like the dream job for you (or you know someone who might be a great fit) please apply now!
Operations Manager, Nairobi
We are looking for someone to help build the systems required for our company to continue to grow. We are particularly interested in people with strong accounting experience and who know how to setup and run organizations in Kenya.
Support Specialist
We are looking to add a dedicated support person to our product team. We're seeking someone with great attention to detail, passionate about support an ideally a bit of a data geek. French speakers are encouraged to apply.
View full job posting
Software Test Engineer
We are looking for an engineer to help lead our software quality assurance processes. The ideal peson will be a great software engineer, extremely detail oriented and passionate about the critical role QA plays in modern software development.