Ona This Month January 2017 Newsletter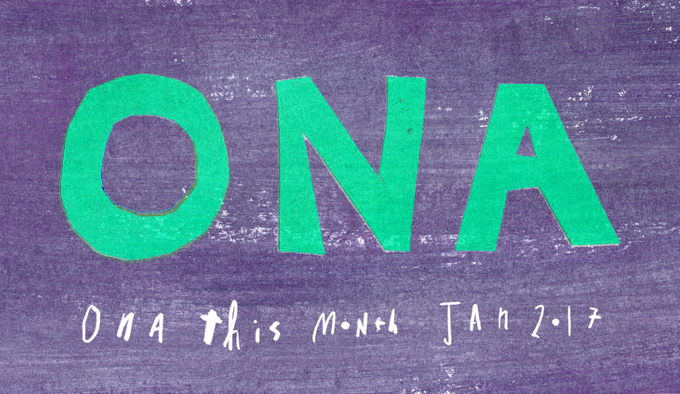 What's new?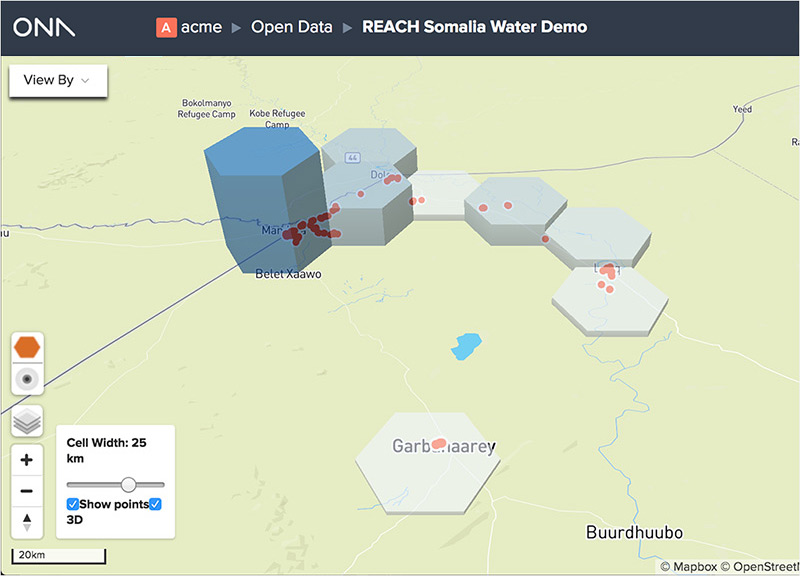 Binning and heatmap visualizations on maps
Last month we mentioned we'd be adding binning (including 3D!) and heatmap visualizations. They are now live. In a recent blog post, we look at a relatively simple dataset from Roy, an Ona engineer and avid cyclist, to learn more about how these visualizations can help you analyze data on your next project. Read the blog post.
For detailed information on the latest updates and bug fixes, please visit our Release Notes.
Coming soon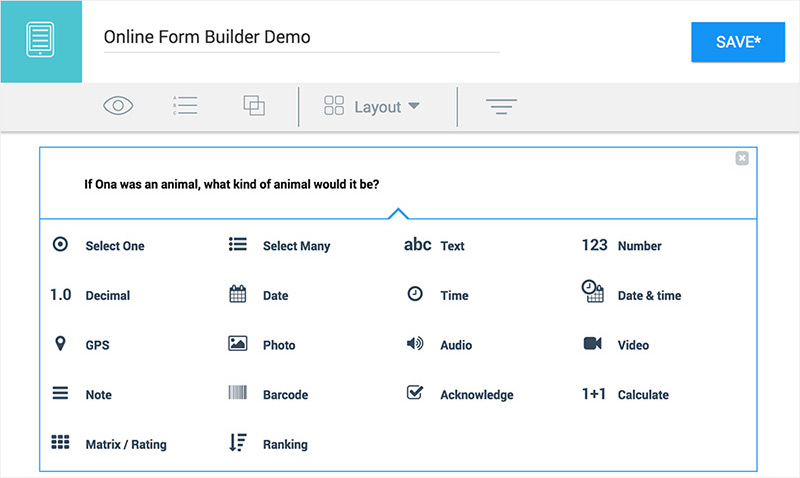 Online form builder
XLSForm authoring can be challenging. In response, we have been working on an online form builder that will let you design Ona forms that include features like ODK question types, form logic, and validation rules. We are completing final tests on the form builder this week. Look out for it in mid-January.
Newsworthy
2016 was an unbelievable year for us because of support from users, partners, friends, and family. Our thank you involved using Ona to collect GPS points and photos of the team. We also reviewed the tech we built in 2016.
This past October, Ona also hit 3 years old. We created a series of infographics showing how our software has been used around the world to drive positive change.
The Stop TB Partnership has awarded Interactive Health Solutions (IHS) and Ona funding. The awards are going to innovative projects for improving TB case detection and care. IHS and Ona will use the award to enable health systems to quickly adapt OpenSRP to their own settings.
A popular tweet in December was about the new Ona feature allowing users to upload datasets to generate forms. The 'upload dataset' feature was quite the star with some followers, so be sure to check it out.
The Great AI Awakening from the New York Times was a popular conversation starter on our Slack channel. It talks about how Google is using artificial intelligence to transform Google Translate and how machine learning is poised to reinvent computing.
We published 'How we secure your data' during the quiet period between Christmas and New Year's Day. It reviews the steps we take at Ona to ensure your data is secure and private.