In Streaming Ona Data with NiFi, Kafka, Druid, and Superset, we went into detail on our technical approach to building a streaming data architecture, yet we skipped over why this is important. Simply put, we think the widespread practice of building custom software solutions in international development is a waste of time and money. This isn't a new idea. The Use Open Standards, Open Data, Open Source, and Open Innovation principle in the Principles for Digital Development is essentially a reaction to the scourge that is one-off software.
In addition to reducing duplicate work, our approach — implementing on top of open standards-based data platforms — will mean solutions that cost less and give builders more flexibility. These are essential features to successful ICT4D projects, which supports our raison d'être at Ona: to build technology solutions that improve people's lives.
In the context of health systems, our streaming data architecture means we can already create a single pipeline that receives information from an electronic medical record system, enhances it with demographic data, and then visualizes indicators on a website, all without building custom software. This is what it looks like: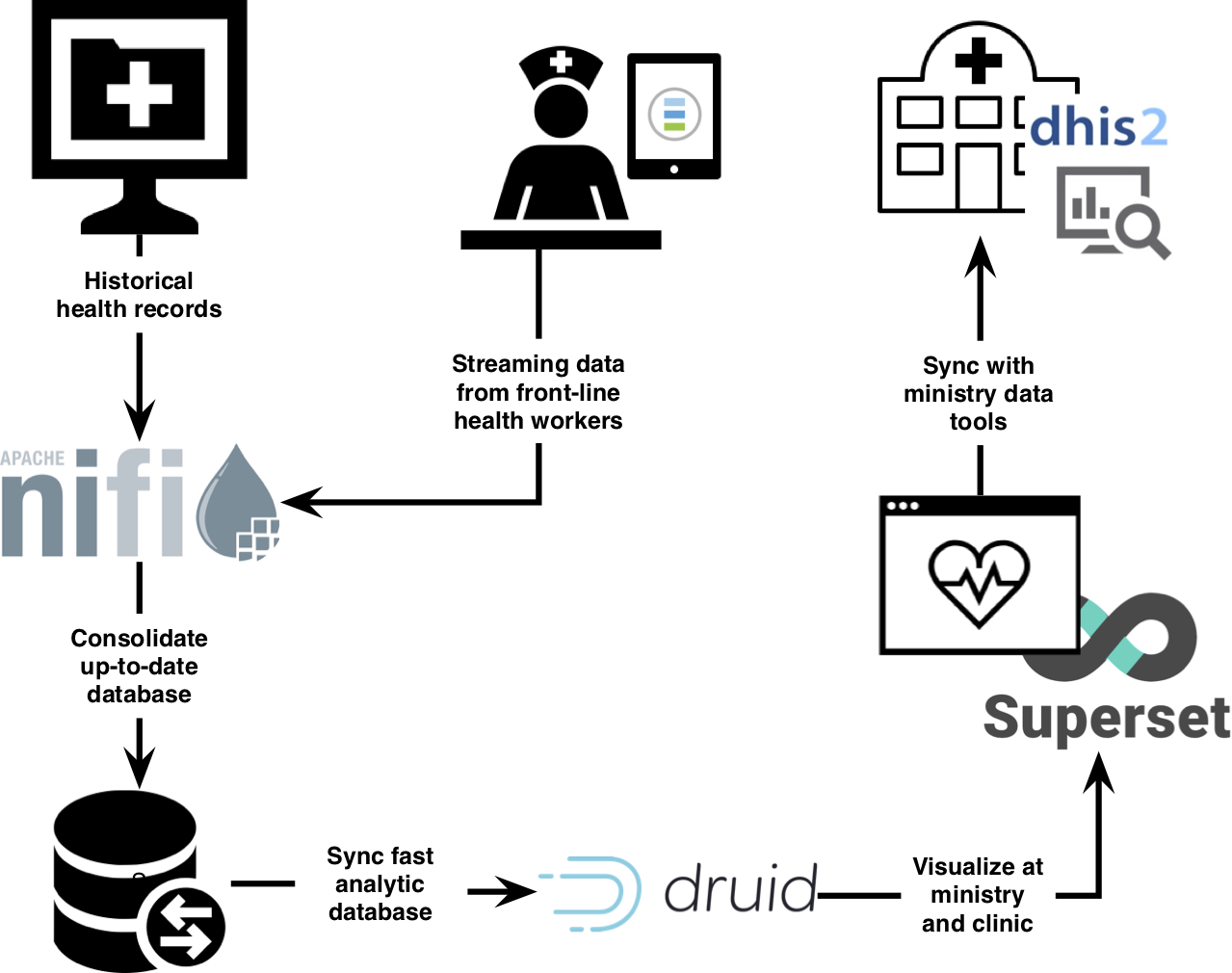 Using industry-standard data platforms lets us reconfigure and reuse the same system for different health use-cases or for any particular needs a client with data might have. We can also extend this system by adding machine learning tools and connecting them to existing platforms, products and data. Most importantly, our clients can access the visualization and data ingestion platform themselves. They can play with the charts and data pipelines to discover uses we would have never imagined.
Continue reading Applying the Principles for Digital Development to Data Platforms...