An essential part of ensuring that people have equitable access to services is being able to quickly and continuously assess whether those services are functioning properly. If your government provides health care it needs to know those clinics are open, if it provides public bus services it needs to know those buses are running on time, and if it provides water access it needs to know that water is flowing.
By training a deep learning model we are able to predict, from an image, whether a water point is functional or not with around 80% accuracy. Analyzing network activations shows that the model appears to be identifying a latent structure in the images. Given this, we expect the prediction accuracy to increase as the dataset expands.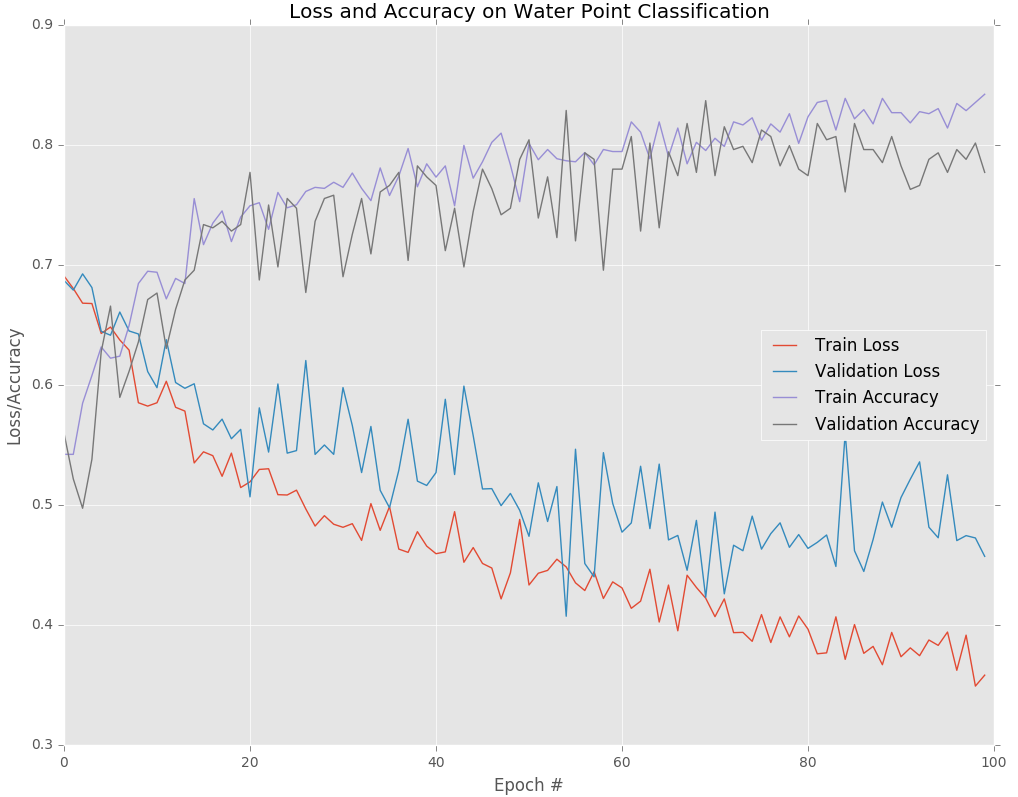 Continue reading Using Deep Learning to Predict Water Point functionality from an Image...