The following was originally written for and posted on the BID Initiative blog. It provides an update on the Zambian electronic immunization registry we're building with Path, which we introduced in a previous post.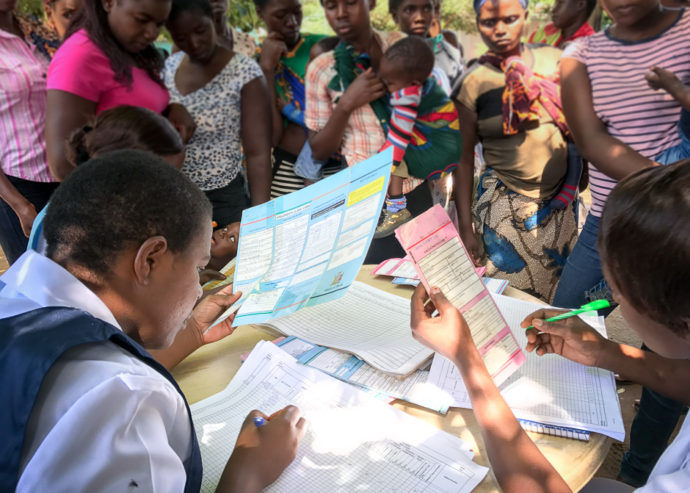 Photo: Ona. Zambia's paper-based immunization reporting systems of the past, are time-intensive and often result in longer wait times for patients.
Back in February, I wrote about Ona's visit to Livingstone, Zambia to work with PATH's BID Initiative, the nurses in the health facilities, and other project stakeholders to collectively define a health information system that would ease the data collection and reporting burden of the nurses, while at the same time making their data more accessible and useful to them during their work. Coming home from that visit, we had a pretty good understanding of what the nurses' pain points are, mostly around data entry and reporting requirements. After a rapid and iterative development phase, the app's first release was launched in April and given to nurses from six health facilities in Livingstone District for the first phase of testing.
Continue reading An inside look at Zambia's new electronic immunization registry...