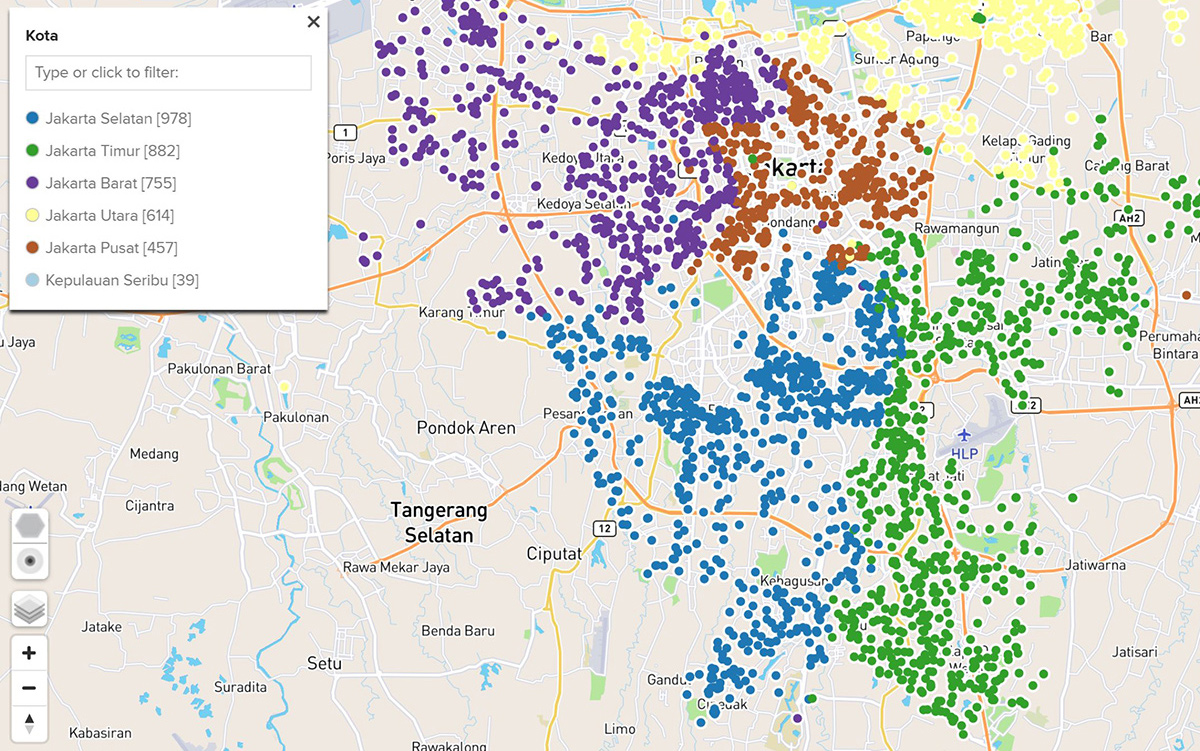 Health posts in Jakarta mapped by PKK.
We caught up with Renold Lim, a volunteer at Jakarta-based grassroots organization Pemberdayaan Kesejahteraan Keluarga (PKK), which aims to improve health services to the urban poor by sharing data about the realities of street-level health services. It is a colossal effort. Given that the city of 10 million has 400,000 poor residents, it requires coordinating and training over 1,200 volunteer data collectors to map data from 3,725 health facilities. They've managed to do this successfully — so far their efforts have resulted in more funding, new equipment, and government buy-in. In this short interview, Renold shares some tips for making the process go smoothly and what works at scale.
ONA: Please tell us about your organization and what you're trying to do
RENOLD LIM: PKK is a non-governmental, non-profit organization based in Jakarta. Our mission is empowerment for family welfare and we have existed for over 45 years. Our activities include organizing pre-school education for the poor, running vocational classes for women, and advocating for public spaces in low-income areas. An ex-government official runs it. I got involved in March 2016. I was a volunteer at the Office of the [Jakarta] Governor and was introduced to the governor's wife, who is involved with PKK.
Continue reading 3,725 Health Posts Mapped in Jakarta in a Massive Grassroots Empowerment Effort...