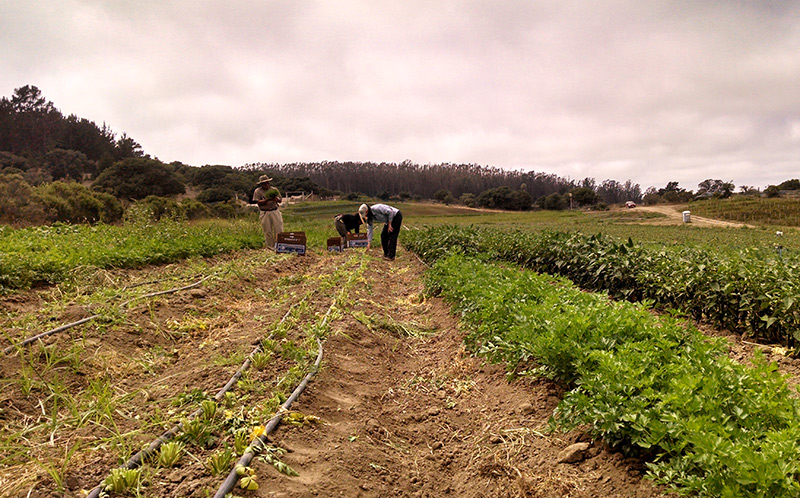 Harvesting organic parsley near Watsonville, CA.
We are delighted to share with you this blog post written by Ona Impact Grantee, Adam Calo. Adam is a Ph.D. candidate at the University of California, Berkeley who is doing great work using Ona in his Farmland Monitoring Project. In his guest post, Adam tells us about his project and the data collection process with Ona.
In my early university days, I trained as a field ecologist. I long had the idea that emerging information technologies could make data collection more impactful and be used to help farmers better understand the ecology of their farms. However, during my Ph.D. program at UC Berkeley's Department of Environmental Science, Policy, and Management, I came to realize that the crucial barriers farmers faced were not technical, but rather political. Understanding the ecology of their farms was never really a problem. Their decisions were constrained instead by the agricultural policies embedded in the California landscape. It was their autonomy as a tenant farmer, their inability to access loans or reliable markets, and the dearth of quality land available for their agricultural pursuits that impacted their decisions. All of this led me to think about how tools that facilitate bottom-up data collection and information sharing could be applied to more socio-ecological systems, like smallholder agriculture.
Continue reading Leveraging Distributed Data Collection Methods For A More Democratic Agricultural Policy...