Mekdim Ashebo is a junior at Harvard University who joined Ona as a software engineering intern. In this interview, Mek tells us about his experience at Ona, his projects and what he enjoyed about Nairobi.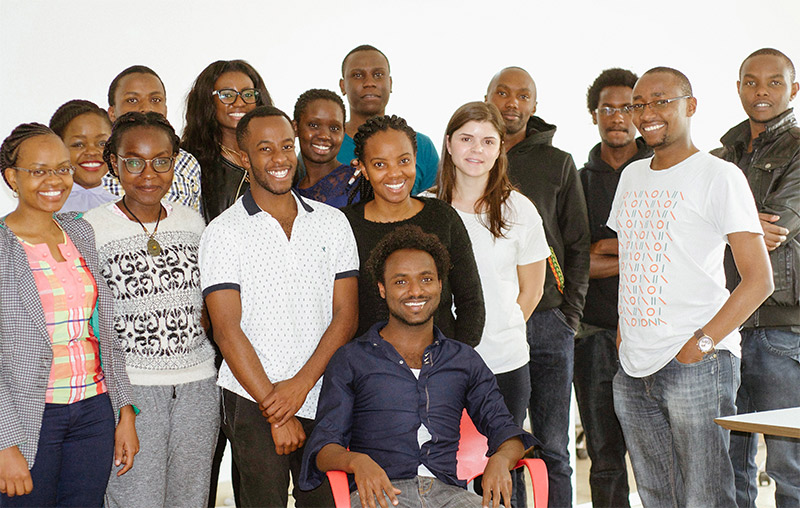 Mek sits at the center of attention on his last day.
What projects were you involved in at Ona?
The core project I was involved in was one on tracking early child development. I assisted in the design of an enumerator bot that could make it easier for health workers to track the development of children under 5 years. With leading technology companies taking the route towards artificial intelligence, it comes as no surprise that Ona is following suit. The bot, called Sofia, interacts with mothers/caregivers via Facebook Messenger or Telegram to collect data about their children. She does this by asking the mother several questions about her child's health like, the child's ability to walk on their own or their ability to say certain words. The project is currently being piloted in Indonesia.
I also participated in some tasks for OpenSRP and RapidPro.