Day one
If someone told me last year I would be doing a different programming language in 2019, I would have shrugged it off. I had no prior experience with Functional Programming before I joined Ona. Yes! You heard me right, this was a completely new concept to me coming from an Object Oriented Programming background. A little history about my programming journey: I began with Ruby on Rails, a Ruby web application framework, before learning the language itself. A little bit odd, but it did spark my interest.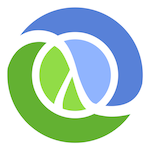 My first day at Ona began with an introduction to two engineers on the Zebra team, Mark Ekisa and John Mwashuma. Zebra is the front-end piece to Ona Data, a data management platform used for real time data collection and analysis written in Clojure and ClojureScript. Just in case you get confused like I did — it's just a random name they gave themselves!
Continue reading My Journey in Functional Programming at Ona...