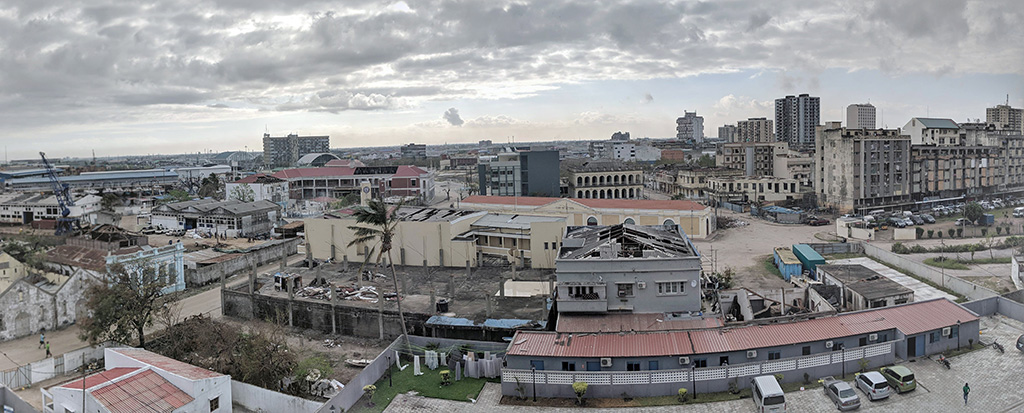 Damaged buildings in Beira, Mozambique. Photo credit: Sean Blaschke/UNICEF/2019
In March 2019, Cyclone IDAI hit Southeast Africa. Billed as one of the deadliest tropical storms to hit the southern hemisphere, the cyclone pummeled into Mozambique, Zimbabwe and Malawi. The devastating winds (up to 120kph), heavy rains and the resulting flooding and landslides left dozens of lives lost, thousands injured and a trail of property destroyed.
The governments of Mozambique, Malawi and Zimbabwe and the humanitarian community responded swiftly with Malawi and Zimbabwe declaring a state of emergency in the affected areas and the United Nations categorizing the emergency at Level 3 (L3). L3 responses are activated in the most complex and challenging humanitarian emergencies requiring system-wide responses. This placed the emergency at the same level as the humanitarian crises in Yemen and Syria, resulting in a host of governments, the UN and other international humanitarian agencies sending emergency response teams to the affected areas.
Continue reading Ona Supports Emergency Response in Mozambique and Zimbabwe...