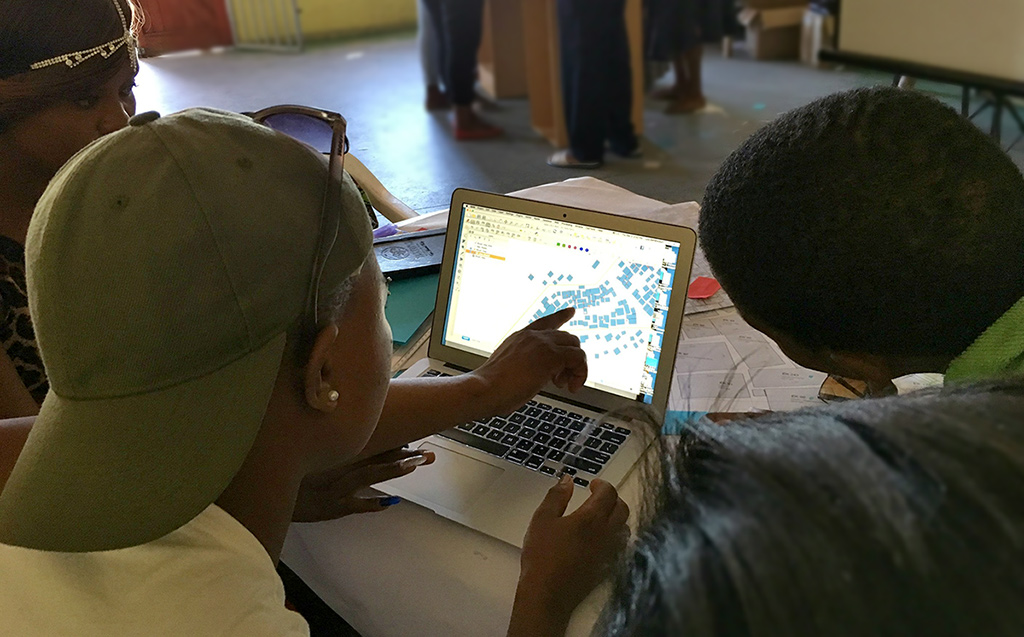 Above: Community members mapping informal settlements in Cape Town.
"How might urban slum communities become more resilient to the effects of climate change?"
When our long time partner SDI (Slum/Shack Dwellers International) started asking this question, we jumped at the chance to help as it provided an opportunity to explore how data that we've helped SDI collect in their communities for the past 4 years could be used to improve urban planning and resilience. SDI is a network of community-based groups from 33 countries creating a voice for the urban poor, engaging international agencies, and operating on the global stage in order to support and advance local struggles for more than 20 years now. We first started working with SDI for the Know Your City campaign aimed at empowering communities through data.
Continue reading Leveraging community data to better plan informal settlements...