We are pleased to share a guest blog post written by Aidan Flanagan, who worked as a consultant to the Department of Forest Inspection (DOFI) in Lao People's Democratic Republic (Laos). In this post, he describes his experience creating an app with Ona to reduce illegal logging and poaching. Aidan believes it can serve as a case study for countries facing similar challenges within and beyond law enforcement.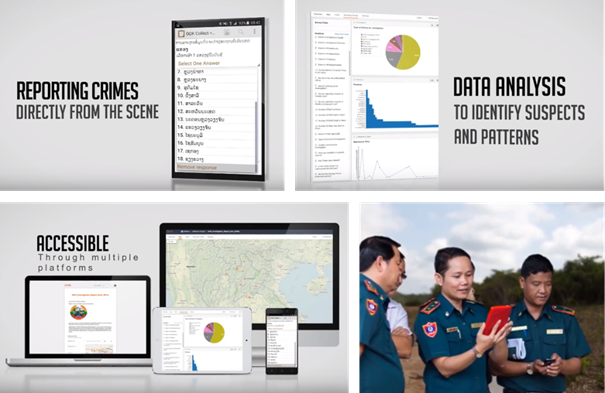 Laos is a landlocked, but land-linked, country which is the poorest and least developed in its region. It is surrounded by large neighbours with voracious appetites for lumber and forest wildlife (China, Thailand and Vietnam), and its porous boundaries make monitoring trade difficult, especially in illegal goods. My work at the DOFI involved exploring technological ways to enforce laws against illegal logging and poaching.
Despite the challenges, the adoption of new technologies and approaches has strengthened the enforcement of forest and wildlife laws. This brief note shows how Ona and the existing smart phone infrastructure were used to develop and deliver a low cost, yet sophisticated, solution to support law enforcement.
Continue reading Avoiding Unsustainable ICT Implementation: Ona for Forest and Wildlife Law Enforcement in Laos...