What's new?
Introducing the Canopy Data Platform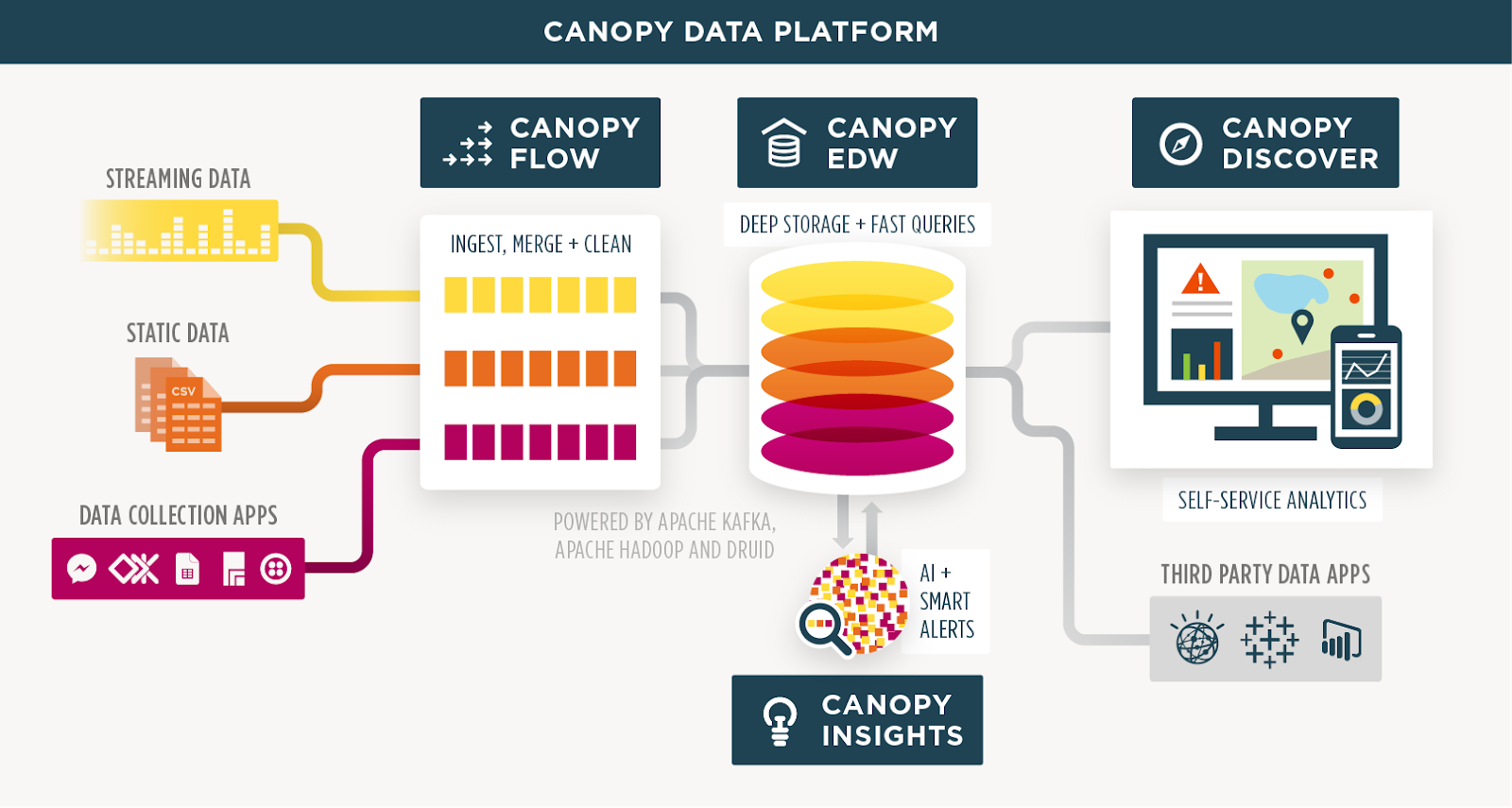 Canopy is Ona's new enterprise analytics solution that complements the data collection done in Ona and other sources. With Canopy, organisations are able to understand the data they have collected, effortlessly draw key insights, review historical trends and make informed decisions.
Canopy enables our clients to take advantage of world class technologies that can pull data from any source including data collection apps like Ona, Kobo, CommCare, OpenSRP, RapidPro, ODK, Messenger, Telegram, or any app with an API. The Canopy infrastructure allows you to blend this multisource data together, giving you a comprehensive look at data from across your enterprise.
Read more about Canopy on canopyinsights.com or the Canopy blog, or drop us a note at hello@canopyinsights.com.