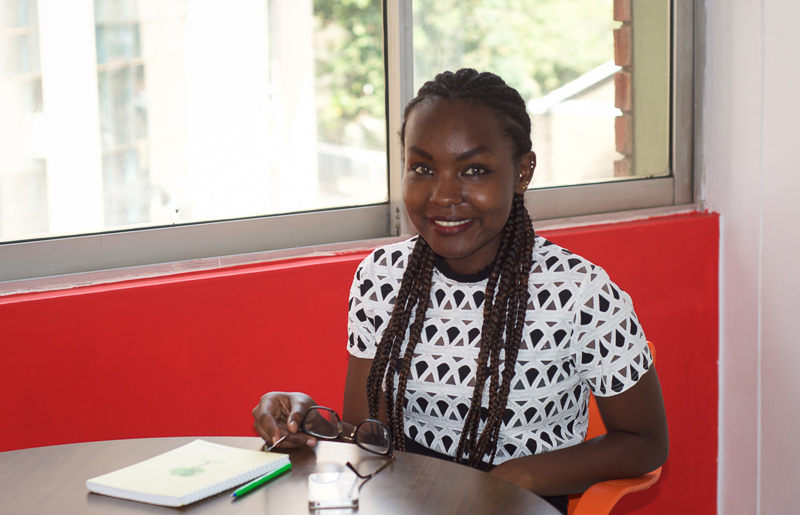 Meet Darlene Kwamboka, who has joined Ona as a data analyst intern.
Darlene is looking forward to graduating with a degree in statistics from Jomo Kenyatta University of Agriculture and Technology this November. Like most of us, she had no idea of what she wanted to do in life prior to starting college. All she knew was she had a love for science and mathematics. This informed her course selection and as it turns out, she enjoyed statistics classes with Computer Interactive Statistics being her favorite. At Ona, Darlene will use her statistics skills to play a major role in ona.R. She will also be supporting our technical consulting services in authoring XLSForms and XLS Reports.
Aside from an infectious smile and fervor for women's empowerment, Darlene stays active with swimming on hot, sunny Nairobi days. She was also on the Kenya High School basketball team and although she hasn't played in a while, she's always up for a game of one-on-one.