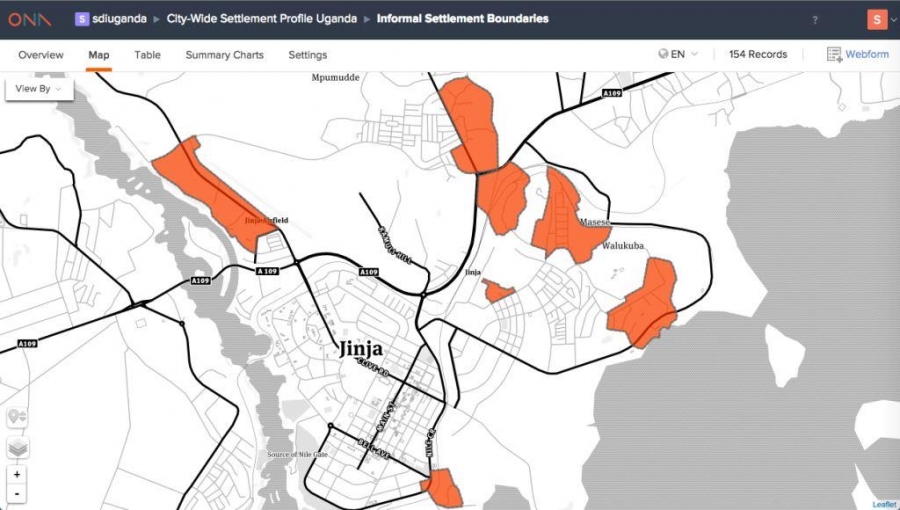 Slum Dwellers International (SDI) Uganda using Ona's map view to visualize data.
This article was authored by Nshemerirwe Fiona of ACTogether Uganda and originally published on the ACTogether blog.
Often, it is assumed that experts are those who have taken time in school and learned from theories and renowned authors. As much as this might be true, it is not always the case as the two-day Ona training revealed about federation data managers. On the 12th of February 2016, Anni Beukes, Data Manager at Slum Dwellers International (SDI), came to Uganda to train federation data managers in cleaning and updating their data, which was stored in Ona.