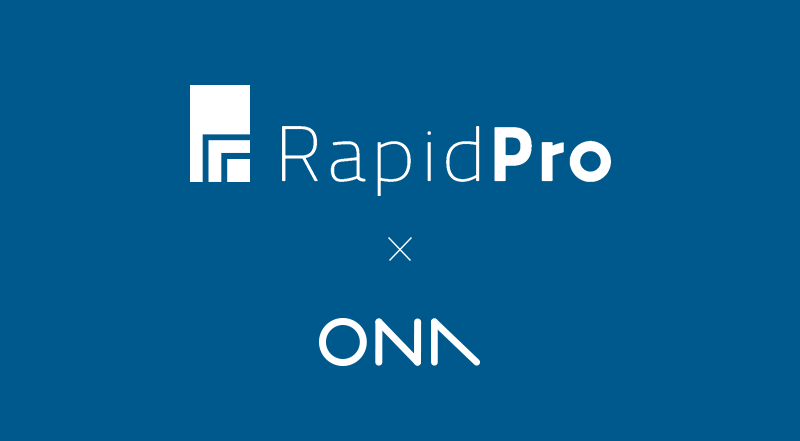 We are thrilled to announce that we added a RapidPro integration to Ona Apps. RapidPro is an open source messaging platform that provides a way to visually build interactive messaging flows (SMS, IVR, Telegram, Facebook Messenger) using its intuitive drag and drop interface. This integration means you can connect a form in your Ona account to a flow in RapidPro and all of your incoming form submissions will automatically be pushed to that flow.
By integrating with RapidPro, we are unlocking tremendous new possibilities. Below are 3 things you can do now to get the most out of this integration.
1. Trigger SMS or email alerts from a form submission
You can automatically push form submissions from your forms in Ona to RapidPro or TextIt, which you can use to trigger SMS and email alerts. Even better, you add logic in your RapidPro flow to evaluate submission data to determine whether to send a SMS or email.
Our team has built alerts to keep track of Ona Impact Grant applications. To do this, we connected our grant application form to a RapidPro flow that emails our team whenever we receive a new application.
Continue reading 3 ways to get the most out of the new RapidPro + Ona integration...